Are you also looking for Jobs for Housewives Sitting at Home? In today's world, it is not necessary to work hard to get out of the home to make a career or earn money. The culture of work at home has been running in India for the last centuries.
Centuries ago, people used to make a variety of products in their homes ranging from Dona Patta and sandal slippers. Even Parle Ji started with a small house and today Parle Company became a very big company.
Today, when the world has changed, the products have also changed, but the culture of work at home is still alive with the same strength.
Best Jobs for Housewives While Sitting At Home –
10 – Become a virtual assistant.
In this method, you as a representative of a company hold online meetings, contact clients, talk to investors and get new orders. Apart from this, in this work, you have to take care of the website from making the presentation. And all these works come under the domain of virtual assistants.
However, for this, you will also need work skills along with educational qualifications. If you are well versed in computers and the internet with connectivity and communication then you can do this job.
9 – Job Translation.
This work is a boon for people with more than one language. Mastery in any Indian language or foreign language along with English can give a lot of strength to your pocket. If you want, you can also do a language course to get expertise in it.
There are many companies that carry out translation work with seriousness. This includes everything from books to research papers. Apart from this, you can do 1 to 5 rupees per word by freelancing through a website like fiverr.com or upwork.com.
8 – Do Blogging.
Thousands of people are making money through blogging in India. Many of these people have left their jobs and started full-time blogging. The best thing about it is that you don't have to go anywhere to ask for work.
Just once you are reputed as a professional blogger, Google will be advertising to you all your life. The older and popular your blog becomes, the more your earning will increase.
Today, in the era of the internet, people like to read blocks a lot. Blogging can prove to be right for you.
7 – Sell online.
Like Amazon and Flipkart, there are many companies that hire promoters or agents to increase online sales. They give you a fixed commission. And they also make a special web page for you.
All you have to do is promote their products on social media, if your promotion leads to the sale of their products then they give you a good commission. Many women and men are doing this as part-time jobs.
Therefore, online sale option may prove to be right for you.
6 – Earn Money by Making Videos.
In today's era, the trend of making videos is getting much faster. There are many platforms including YouTube which provide you the facility to upload videos. They also have a large number of viewers available.
How to Find a Job You love in 2021
If you make a video with content and you have power in your video then you can become a star overnight. You will find many examples of this. Nowadays people are earning millions of rupees by uploading videos on YouTube, Facebook, Instagram, and many other platforms.
This is the perfect work from job for housewives who want to earn money while sitting at home.
5 – Teach Online Tuition.
If you are fond of reading and teaching, then you can take online tuition. Today, people on YouTube and many other platforms offer online tuition to students.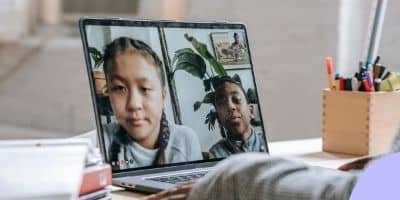 You can get a very good income by studying online tuition. You can teach online to students living in any corner of the world. For online earning, the option of online tuition is the best and the special thing is that there is not much cost in this work.
4 – Book Tickets Online
You can also earn good money by booking people's railway, bus, and plane tickets online. You must have seen at many places that online tickets are booked. The online ticket book also gives a good commission.
In today's time, people mostly book tickets online. So you can get a good income by doing this work.
3 – Fill the Online Form of Schemes and Recruitment
Even today, government schemes and job forms are filled online. This is the easiest thing to do. For this you do not need to spend much money, you can start this work from a small shop. And for this, you will need a computer and a printer.
If you also open a small counter online, you can get a good income through it. Along with this, you can also do other online work which will improve your income.
2 – Make Photo and Video Editing
Photo editing and video editing is also a good option for working from home in today's era. In today's time, the demand for this work is very high. You can also do this job of photo editing and video editing from home and can earn a lot.
In today's time, many small companies hire freelancer photo and video editors who are paid according to every photo and video.
In today's time, some people also hire video editors to upload videos to YouTube and they also need an editor for thumbnails of YouTube videos. If you get this work then it is a good means of earning you.
1 – Work as a Data Entry Operator
This is one of the best work from home Jobs for Housewives Sitting at Home. Data entry is also a good option for earning money. Let us tell you that the people who do the work of inputting data into a computer are called data entry operators.
For this, You can use any type of input device including keyboard, scanner, barcode reader, OMR scanner, etc. Apart from this, some data has to be typed by looking at it or it may have to be translated.
If you do data entry work at home, then you can easily earn 10 to 15 thousand rupees almost every month. If you have good computer knowledge and your typing speed is better, then you can earn more than this.
What are the best jobs for housewives at homes?
Some of the best jobs are Selling Online, Online Tutoring, Virtual Assistant and Blogging.
Can a housewives get a job while sitting at home?
Yes, Ofcourse. There are many ways or skills a housewives can learn and get a job while sitting at home.
List of career options for housewives?
Blogging, Social Media Handler, Youtuber, affiliate marketing there are many career options for housewives.