What to do after graduation from university is the question that bothers us most. – What should I do now? Which field should be the best fit for me? etc.
Don't worry, No one in this world comes with everything decided already. People find their ways here only. This situation is common amongst college students especially last year when they have to figure this out themselves. but someone needs to guide them to grab this opportunity.
Tips to best option to do after graduation –
1. You should not worry too much about starting your career even if you want to earn a lot of money.  Who doesn't want money though? In, starting you should focus more on learning than earning.
Once you have done with learning money will come towards you.
2. What hurts more than low earning at a job is not getting work of their interest. Always choose a career that would make you happy.
3. It would be good if you figure out what you like and where do you like to work. Sometimes even after a lot of research people didn't get what they want.
You can prefer how to choose the right career option. Don't go for those jobs in which you're not interested. So, an extension for this thought is that don't choose any path or careers that others think would be good for you. It's your life and you are in the driver's seat. Drive on roads you like and enjoy your journey of life.
4. Always be ready for the long haul to achieve success. People who give their 100% will surely get success. They don't care about the short or long time they just never give up. Shortcuts and giving up too is not a good option to get good jobs and careers.
So, keeping these 4 tricks in mind, here are some best career options after graduation –
Best Guide on What to Do After Graduation – 
Campus Placement:
Campus placement is a good option if you don't want to study further for at least 1-2 years and want to earn some money then you can go with placement.
This will help you to guide you through your career and you will get more time to decide what you want to achieve in your life.
Nothing is comparable to govt. Jobs but you could get many opportunities to explore yourself in the private sector too.
Civil Services:
Many students have a dream to become an IAS, IFS, etc. So, it's time to achieve their childhood dream. Apart from this if you want to serve the nation and want to change the system In India then you must join civil services.
You can play an important role in building the country. The UPSC (Union Public Services Commission) offers various options like Civil services, Engineering Services, Economic Services,  Forest Services, etc.
Defence Services: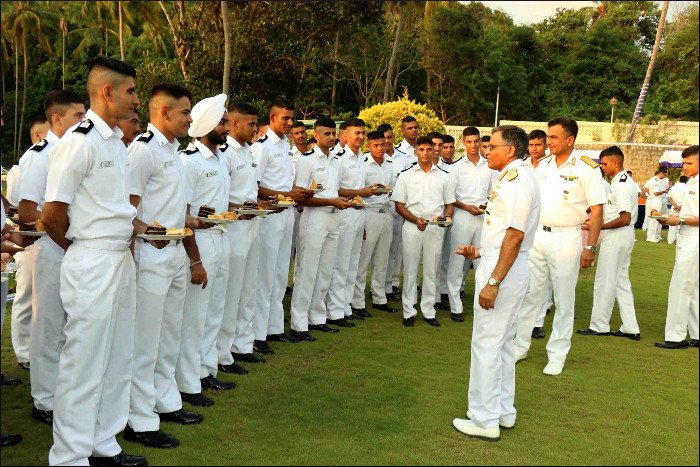 Here come the saviours of India. If you get goosebumps Every time you see the uniform and can sacrifice everything for your country, Want to live a life that you always wanted like this then join Air Force, Indian Navy, or Indian Army.
If you're from technical staff and want to give your services then you can apply through the University Entry Scheme ( UES). For applying for flying positions in Indian  Force you have to clear AFCAT.
M.S. /M.Tech:
If you want to pursue your interest or study further then going for M.S. from abroad or M.Texh from the top Indian institutes i.e IITs, IISc, NITs, and many more.
You have to clear GRE(Graduation Record Examination) and for M.Tech you can give GATE( Graduation Aptitude Test in Engineering).
MBA After Graduation:
MBA is a better option because an MBA graduate is certified in all core areas and also you will having a managerial role. MBA provides your skills in areas of Marketing, Finance, teamwork, Good communication, and leadership skills.
Some of the popular colleges have their own entrance exams like XAT, NMAT, SNAP, CMAT, TISS, IRMA, etc. FOr an MBA abroad, you can write GMAT.
If you want to be a pro in all these fields then definitely an MBA is for you.  But there is no chance to revert back once you in this field because this is that last chance to make a career switch. So, use this chance judiciously.
Entrepreneurship: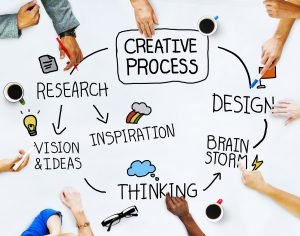 Starting your own company can be the best option to achieve your dreams and interests on your own terms.
Entrepreneurship can succeed only if you have brilliant ideas and strategies to implement them, are comfortable taking risks, and have enough confidence in yourself, then you must go ahead and be your own boss.
 Social Service:
You might have seen children working on tea stalls or Dhaba, poor who beg on roads, people dying of hunger or poverty and you feel their situation, curse yourself for being helpless, then you must join companies working for the social sector or NGO's.
You might not get much money but the contentment you will get will be priceless. Be a part of it it's never late for it. You will be able to work on what changes you want to see. Nowadays betterment can be seen in the social sector in a rewarding salary.
Find Your Passion:
What else do you want when your profession is is your passion. The student does something else under parental pressure apart from their own interest. But if you want to do what you like it's never too late to start.
What is an Internship & How to Get Dream Internship
Get professional training whether it's photography, dancing, writing, etc. I bet you see no other person so happier and satisfied than yourself.
Conclusion:
These are some of the best career options you can choose after completing your graduation. You can choose a career option that appropriates you.
Hope you find this article helpful.  Do share and let us know about commenting below:
Also, see:  How to choose the right Career option
What is the best option to do after graduation?
Once you have completed your graduation there are many career options are available which can lead to a lucrative career. like Civil services, MBA, M.Sc, ME etc
Can we enter into civil services after graduation?
Yes, You ca go for civil services after graduation because in most of the cases you need to complete your graduation so it's good if you have done your graduation. Its a must thing.
Govt. or Corporate? What to do after graduation?
It totally depends on your interest and area of expertise. If your more into govt. jobs then you must go with govt otherwise corporate is also a good option after graduation.