Do Something Today That Your Future Self Will Thank You For
You might have heard the word Internship from your friends or someone else.  Have you ever thought that "what is an Internship"? So, today we will be discussing Internship and everything else regarding it.
Nowadays there are many job options for graduates but the competition is too high. You have to be different from other equally qualified and skilled candidates.
You can be different from others by having work experience and this makes internship an attractive prospect.
What exactly an Internship is, and how it helps to achieve what you want to do? So, let's put some light on it.
What is an Internship?
An Internship is an opportunity offered by an employer to potential employees, called Interns, to work at a firm for a fixed period of time.
Mostly undergraduates or students apply for Internship and it lasts from a month to six months.  An internship should give you workplace experience, practical skills, and knowledge about the industry, in exchange for the employer benefiting from your work.
You can find both paid or voluntary Internship. You can choose anyone among these. The difference between them is you can find a lot of competition in a paid internship as compared to voluntary.
Why a Company offer Internship?
There are many reasons to offer Internships to students-
Short-term
Mostly, short-term internships provide employers with free labor, for a low-level task like filling Excel or spreadsheet, PMO assistance or drafting reports. Most firms bring students for weeks or months to assist with the ongoing project or event. 
Even though it can happen students in learning skills, developing and evidence skills in project management, client relationship management, and problem-solving. You will have some Networks and connection in the industry. Apart from that if you're enthusiastic enough to learn other things you can easily get rid of it.
Long-Term
Long-term internships are provided by any firms are little more competitive. Because they are going to use him/her for at least 2-6 months. So, they want some good people to help them with their projects.
It doesn't mean that you need to be perfect for it. They can judge just by some normal aptitude questions.
In long-term internships, there is more chance to hire you as a full time.
A survey indicates that all graduate employers hire at least 20% of their ex-interns for training schemes. An intern can join the firm as a full-time employee after graduation when he/she was hired on Internship.
Most of the time you can do an internship in Sales, Marketing, graphic design, management, and IT and many more.
Advantages of hiring an intern are they don't have to train him/her much.
He/she already know how an organization works and what's his/her role. So it saves time and resources as compared to hire a new employee.
Benefits of Internship
There are various advantages of doing an internship. Some of them are-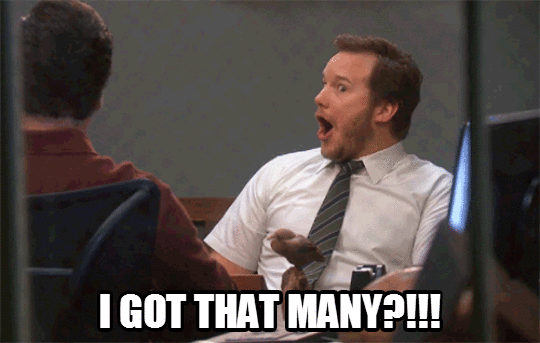 You would able to develop your knowledge and skills to sets in a particular field or organization.
You will find out your strengths and weaknesses.
Exploring different roles to see which one suits you the best according to your interest.
Gaining work experience to set you up from other competitors.
Building a network of strong contacts
You can apply concepts and strategies to your academic study.
Setting yourself and stepping out from your comfort zone.
What do Interns do?
The majority of interns support tasks in a junior role. Never ever expect to be given a client account to manage, or to lead a project just in starting your internship.
There are rare chances of leading or managing any project but if you could prove your skills and enthusiastic you might get a chance to lead. 
The more you want to know more information you will get on an internship. You will know about how industries work even you have basic knowledge.
Nowadays interns deal with some real ongoing project as a supporter. But, trust me it's is same as an employee of a company. This includes great responsibilities and trust of your mentors or senior authority. Contributing more to company more chances of getting hired.
How To Apply for  An Internship?
Firstly, make a list of your field of interests in which you want to do an Internship. Avoid If you have a specific/ decided field for an internship. Then, you can look at Internshala, LinkedIn, letsintern, Indeed, etc, for the best company.
Start searching for your internship at least 5-6 months in advance. Companies run recruitment drives at certain times. Different companies have a different process of selection. They can do it through a telephonic interview, video call or shortlisting based on resume.
You have to apply through online application. To compose a strong application you must include-
Your volunteering experience, academic records, strengths, and weaknesses.
Explain what you can bring to the company
Tell them why you're interested in the company
Demonstrate the key competencies that the company is searching for in an intern.
Tip: Mentioning internships in your CV really make your resume strong and set you apart from other candidates.
Read More: