Do Something Today That Your Future Self Will Thank You For
You might have heard the word Internship from your friends or someone else.  Have you ever thought that what is an Internship? So, today we will be discussing the benefits of  Internships and everything else regarding it.
Nowadays there are many job options for graduates but the competition is too high. You have to be different from other equally qualified and skilled candidates. You can be different from others by having work experience and this makes an internship an attractive prospect.
What exactly an Internship is, and how it helps to achieve what you want to do? So, let's put some light on it.
What is an Internship?
An Internship is an opportunity offered by an employer to potential employees, called interns, to work at a firm for a fixed period of time.
Mostly undergraduates or students apply for Internships and it lasts from a month to six months.  An internship should give you workplace experience, practical skills, and knowledge about the industry, in exchange for the employer benefiting from your work.
You can find both paid or voluntary Internships. You can choose anyone among these. The difference between them is you can find a lot of competition in a paid internship as compared to a voluntary one.
What Types of Internship does Company offer?
Short-Term Internship
Mostly, short-term internships provide employers with free labour, for low-level tasks like filling Excel or spreadsheet, PMO assistance, or drafting reports. Most firms bring students for weeks or months to assist with the ongoing project or event.
Even though it can happen students in learning skills, developing and evidence skills in project management, client relationship management, and problem-solving. You will have some Networks and connections in the industry. Apart from that if you're enthusiastic enough to learn other things you can easily get rid of them.
Long-Term Internship
Long-term internships are provided by any firm are a little more competitive. Because they are going to use him/her for at least 2-6 months. So, they want some good people to help them with their projects.
It doesn't mean that you need to be perfect for it. They can judge just by some normal aptitude questions.
In long-term internships, there is more chance to hire you full time.
A survey indicates that all graduate employers hire at least 20% of their ex-interns for training schemes. An intern can join the firm as a full-time employee after graduation when he/she was hired on an Internship.
Most of the time you can do an internship in Sales, Marketing, graphic design, management, and IT, and many more.
The advantages of hiring an intern are they don't have to train him/her much.
He/she already knows how an organization works and what's his/her role. So it saves time and resources as compared to hire a new employee.
Benefits of Internship
There are various advantages of doing an internship. Some of them are-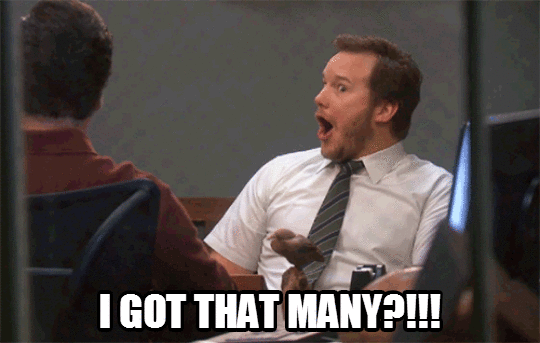 You would able to develop your knowledge and skills to sets in a particular field or organization.
You will find out your strengths and weaknesses.
Exploring different roles to see which one suits you the best according to your interest.
Gaining work experience to set you up from other competitors.
Building a network of strong contacts
You can apply concepts and strategies to your academic study.
Setting yourself and stepping out of your comfort zone.
What do Interns do?
The majority of interns support tasks in a junior role. Never expect to be given a client account to manage, or to lead a project just in starting your internship.
There are rare chances of leading or managing any project but if you could prove your skills and enthusiasm you might get a chance to lead.
The more you want to know more information you will get on an internship. You will know about how industries work even you have the basic knowledge.
Nowadays interns deal with some real ongoing project as a supporter. But, trust me it's is same as an employee of a company. This includes the great responsibilities and the trust of your mentors or senior authority. Contributing more to the company's chances of getting hired.
How To Apply for  An Internship?
Firstly, make a list of your field of interests in which you want to do an Internship. Avoid If you have a specific/ decided field for an internship. Then, you can look at Internshala, LinkedIn, lets intern, Indeed, etc, for the best company.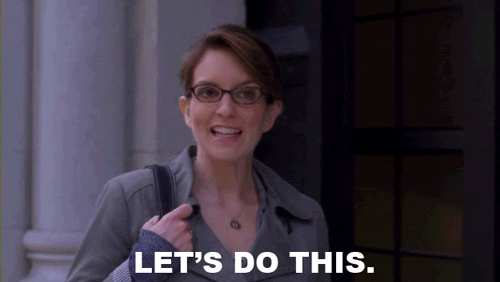 Start searching for your internship at least 5-6 months in advance. Companies run recruitment drives at certain times. Different companies have different processes of selection. They can do it through a telephonic interview, video call, or shortlisting based on a resume.
You have to apply through an online application. To compose a strong application you must include-
Your volunteering experience, academic records, strengths, and weaknesses.
Explain what you can bring to the company
Tell them why you're interested in the company
Demonstrate the key competencies that the company is searching for in an intern.
Tip: Mentioning internships in your CV really make your resume strong and set you apart from other candidates.
How to Find an Internship
The Interaction Of Knowledge And Skills With Experience Is Key To Learning 
Looking for an internship but don't know how to find an Internship. Don't worry, we are here to help you. Finding an internship requires some planning and research for finding the best internship opportunities. The more you do efforts more results you will get.
You can find an internship through online websites, networking, attending career fairs, and online advertising. So, let's begin with how to find an internship –
Write A Strong Resume
Before searching for an internship, you must have a strong resume. This is going to help you a lot in getting selected. Another thing is your resume should be well-structured and looks professional.
Many online websites are available to help you in building a resume. If, you don't know what to mention.
Focus more on building your resume first. If you don't have any work experience, it may be worth it to consider work experience before attempting an internship.
You can mention work, projects, POR (Position of responsibility). There are the least chances of getting an Internship without work for any experience.
Start Looking Early for an Internship
You must start looking early for finding an internship. Most industries or companies have early deadlines and recruit and hire early.
Beginning your internship search during winter/summer break affords your additional time to take for an internship.
Make some connections with alumni, seniors, or professionals within the organization. They could suggest some companies or tips to find an internship best suited for you.
How to choose the right Career option
Know Your Career Interest
You won't be able to get full profits from an internship if you don't know what exactly I need to do. It is very important to know your field of interest.
Do you want to work in social sectors making a difference for society, country, or the world? You want to work in a digital marketing company to deal with all the marketing strategies of a company.
An internship will help you to exposure to opportunities and finding exciting career fields.
Build Your Network to Get an Internship Without any Experience
digital marketing company to deal with all the marketing strategies of a company.
An internship will help you to exposure to opportunities and finding exciting career fields.
Best Career Options After Graduation
You can get help from friends, family, faculty, career counsellor, college advisors, seniors, and alumni of your college. They can help you with what type of Internship you want, where and when you want to do it.
Your college alumni and doing informational interviews can provide you with overall information on career options you can pursue as an internship program.
Make sure, you first ask them about their free time so they can share their time and give you some expert advice. Don't forget to thank them.
Best Online Resources to Get n Internship
You can contact your career service office or Internship division to see if they have any recommended internship resources.
Intershala.com, indeed.com, and LinkedIn is also the best place to start your search. If you have any specific organization/company you can look at their websites.
You can apply through it if it is available on their website. You can take the help of ads in your local newspaper to find employers who may be looking for hiring an intern.
Attending Career Fairs
Contacting your Career Service Office at your college about internship fairs occurring next. It would be best if going to held in winter or summer break.
You must be prepared for a short introduction that briefly describes your skills, experience, interests, etc. A good introduction can put the first impression on the top employers who are recruiting talented interns.
Always follow up with recruiters you speak with at the fair.
Discussing With Employers
This can be a great idea if you know some people/ relatives working in the companies/field of interest. Be in contact with your college alumni that can inform you whenever there is any vacancy for interns. Once you got the opportunity you can contact through person to person or telephonic interview.
Why People Fail to Achieve Their Goals
How to Get an Internship with No Experience
"What relevant experience do you have?"
 Does this question make you worry about getting an internship with no experience? Don't worry, I will help you with it. Getting an internship will help you out with getting hands-on experience. It is also required if you're looking for a job after your graduation.
But nowadays all the internships required previous Internship/related work experience. It can be a little stressful getting your gig when you don't have much on your resume.
Sometimes it feels like all your friends are interning at good companies like, Amazon, Google, etc and you're still not getting an internship. Take a deep breath and use these tricks/tips to get an Internship of your dreams.
Big Up Your Educational Achievements
Now it's time to cast your mind back over the specifics of your teamwork, POR, courses, skills. Also, don't mention the problems you faced and how did you fight.
It might seem to you just a module, but employers are looking for a talented and skilful candidate. Doesn't matter what you have studied you will have shown talent at some point.
Get Charged Up About Your Hobbies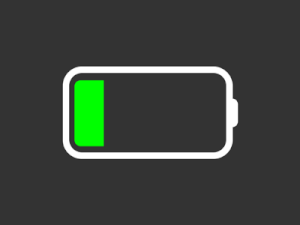 Students with passion are more likely to be get selected for an internship. If you have no internship experience your hobbies can be a substitute for it.
It could be anything from dancing, creating music, writing, night trips, etc.  If it is something that came from a place of passion, employers will be attracted more.
It is important that how you have written them. Don't just list what you have done but how, what you have done shows off the skills, responsibilities, abilities that make you interesting and employable.
Always Learn New Things
Try to take advantage of relevant courses for your internship your school offers. If you do this you would be able to mention it on your resume that will be a plus point.
You must be good at writing, critical thinking, and problem-solving, doesn't matter in which field you want to go. These things will also help you to crack an internship interview.
To land a role at any company, you'll need to be able to write a compelling cover letter for a job.
A Good Volunteer Experience can Get You An Internship
This could be the best way to gain experience and add it to your resume. Companies consider those people who have more volunteering experience.
It shows that you are committed to giving back to and getting involved in your community/field. Through volunteering, you can show your skills and experience to employers. Therefore, having a volunteering experience can help you get your internship.
Conclusion
It's really hard to get an internship with no experience but if you apply all the above methods trust me, you will get your desired internship without much hard work when you know what is an internship and what are the key skills to get an internship.
Also, keep in mind the steps that need to be taken if you're looking for an internship without any experience. You can also comment below if I missed anything.
Read More: