Are you planning to read a book? Or you read somewhere that it's a good habit to implement? Well done! Reading books is the first step towards success. But Have you ever wondered which is the best books to start reading habit?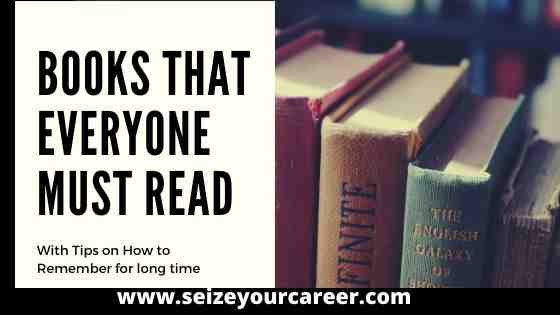 Well, Before going to the best book for beginner readers do you know how to read a book?
If not, Then Let's discuss some tricks to read a book and remember everything you read.
How to Read a Book and Remember It
When I started reading my first book I started without any plan whenever I got time I started reading it. Completed the book and in the end, I found myself that I can't remember anything. This is one of my best book for Beginner Readers
Please don't make this mistake as I made it because I didn't have anyone who could guide me. It wastes your time and energy. In frustration, you might end up not reading any other book.
Let's know how to read a book –
Selecting a Book to Read
First of all, Make a list of niche you would like to read about. It could be business, motivation, education, novel, comics, politics, history, marketing, etc.
When you have an interest in a particular niche you would love to learn more about it. Reading about favorite things we don't get bored. Your personal taste helps you to enjoy the book.
Experimented points on Why People Fail to achieve Goals
Some times what happens is we like non-fiction book about something that interests us doesn't necessarily mean you'll like the book. It all depends on the writing style and words.
Some books have a great writing style and we find it interesting but some poorly written books are always boring and no one likes to read them.
Know about the Author and other Books Written on personal taste
This should be applied to everyone because an author's writing taste may be different from everyone. Someone likes the same and others don't. You must read little about the author and if possible try to look out on some books written by him/her.
Some authors are so good at storytelling and some are good at motivating oneself. So, choose according to you which one you like the most. It will help you to complete the book. That's why it is important to get the best books to start reading habits.
Read Book Regularly
This is what legends do like Bill Gates, Warren Buffet, APJ Abdul Kalam. Reading a book on a daily basis helps you to gain information which you can't get through Google or other resources.
Always keep a book with you doesn't matter where you are going you can bring it with you. When you're friends with books you gonna love it. Try to follow these methods once after you will get addicted to it.
Whenever you get free time it doesn't matter how long you just start reading good books to make a reading habit. Try to be somewhere in the corner so fewer people can disturb you.
I always prefer to spend more time with the book.
Make Notes While Reading for Maximum Learning
When You're, not an avid reader you find it hard to apply to your daily life. It happens with everyone who reads a book that he/she doesn't remember what they read.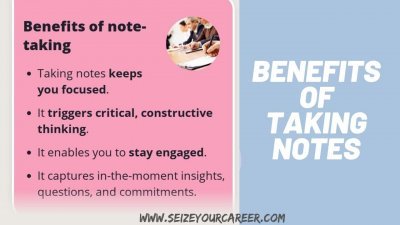 You can make notes always when you find something interesting. it will help you to understand better and you can back any day to remind.
Tips On How to Remember What You Read
When you find something informative that you can implement in your life. Then there 3 words that will help you to remember it.
What? When? How?
What is something that I keep in mind?
When I can use this trick in my life?
How can I use it further?
Best Books for Beginner Readers
These are the best books to start reading habit on a daily basis. These books are the most recommended ones. I am sure you're gonna love these books.
If you're a beginner tart with the best book for reading and for success too. 🙂
HOW TO WIN FRIENDS AND INFLUENCE PEOPLE
I personally recommend this book to everyone who hasn't read any book yet. This book is written by Dale Carnegie. It is a self-help book written by Dale in 1936. Till date over 15 million copies have been sold worldwide.
This is the perfect book to start reading habit because it has chapters. And, when you finish one you feel like I have achieved something.
2. Alchemist
Alchemist by Paulo Coelho, Fiction type and total no.of pages are 180.
Review – Alchemist is an inspirational story of a young boy named Santiago who wanted to travel the world. Then, he met an old man and he directs him towards his aim to travel the world and there he met with an alchemist and so on. Read it it's a good fiction book.
Fit For Life
Fit for Life is a book written by Harvey Diamond which is based on health. This book has 471 pages in total.
Fit For Life Book Review –
What if you get to know bout how the human body works with the help of a book which also helps you in building a reading habit. Basically this book explains how we can take care of our body
Fruits we can eat which help in fast digestion. This is also Best Books for Beginner Readers because its also letting you what is best for a fit life.
It's written in very easy language. Short paragraphs are used by Harvey Diamond which is easily understandable. Once you have completed this book you'll be fully aware of how to prevent diseases.
This Is How It Always Is: A Novel
This book is written by Laurie Frankel. It is one of the must-read book.
This Is How It Always Is: A Novel Review
A truly contemporary family who always supports his son for his decision even that is not so easy. Great writing style and easily understandable book for beginners. Go click the above link and start reading.
According to Amazon.in this book has received the following awards –
People Magazine's Top 10 Books of 2017
Amazon's Best Books of 2017: Top 20
Amazon's Best Literature and Fiction of 2017
Bustle's 17 Books Every Woman Should Read From 2017
PopSugar's Our Favorite Books of the Year (So Far)
Refinery29's Best Books of the Year So Far
BookBrowse's The 20 Best Books of 2017
Pacific Northwest Book Awards Finalist
The Globe and Mail's Top 100 Books of 2017
Longlisted for 2019 International DUBLIN Literary Award Source
The Great Believers
The Great Believers book is written by Vikings. This book really highlights lives that were affected by aids amazing and interesting read. I recommend everyone to read this amazing book and can't wait to see what other books this author has written.
So, these are top boos to read and the best books to start reading habits. I hope this article will finally help you to find the best books and implement the habit of reading. It's really a good habit and once you get addicted to it this would the best thing ever happen to your life.
FAQ –
Are these are the best books to reading habit?
Yes, these are the best books but still there are millions of books available you can go with. These are some of the books for beginners to read according to the books i have read.
If someone has read many books should they go with these books?
Obviously, if someone haven't read these books then these are the evergreen books to read.
Can Any Beginner Reader go with these books?
Yes, Anyone with English language can go with these books.
Cheers Buddy. Have a good day.