Deciding to choose the Arts stream after 10th? But don't know about the professional courses and subjects that you are going to pursue further.
No worry! Arts Stream after 10th has a lot of career options and opportunities for students. We will guide you through the professional courses after 10th which will help you to achieve your goal after 10th. Also, we will be discussing subjects in arts stream.  
I dream my painting, and then I painted my dream.       
As a traditional stream, many students choose the arts stream after 10th in India.
Basically, it has courses like humanities, visual arts, performing arts, literary arts, etc.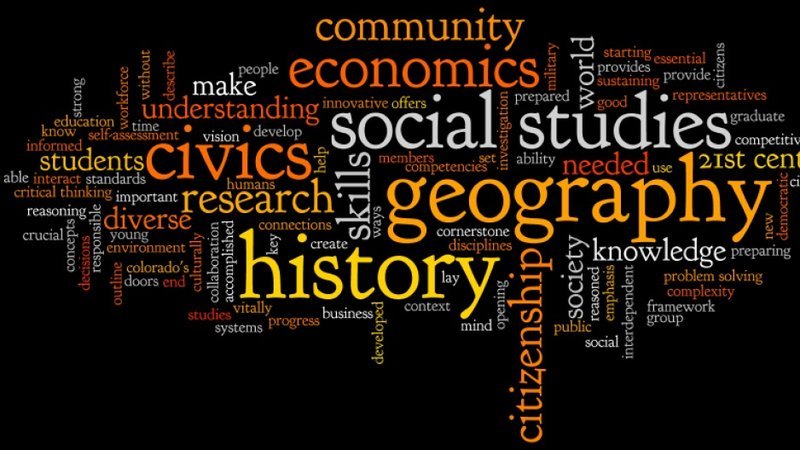 Now, we will be discussing arts stream schooling, educational boards, important subjects, professional courses, and career after 12th.
You will find a variety of studies or courses like- history, law, humanities subjects, geography, political science, and many more.  Painting, sculpting, drawing, etc comes under visual arts.
Music, dance, drama, etc comes under performing arts, and languages, literature, philosophy, etc comes under literary arts.
How to choose the right career option

After completing their 12th  from arts stream students will have a lot of choices for choosing numerous professional courses for a better future. In India, most of the students and parents think that the art stream is made only for academically dull students but this fact is not true.
There are many challenging subjects and It takes efforts to perform well in exams and It can be comparable to a foundation course.
All Educational Boards Offering Arts Stream
There are four main educational boards are available in India. You must go with the best one that suits you best according to toughness, and availability near you. So, four boards are-

CBSE (Center Board of Secondary Education)

ICSE (Indian Certificate of  Secondary Education)

IB (International Baccalaureate)

State Boards
IB is the toughest board among the above entries. IB is followed by the ICSE board and then comes the CBSE board– the most acknowledged board. The difficulty level associated with this board is medium not too tough and not too easy.
Why people fail to achieve their goals
Lastly, the State board, each state has its own education board in regional or English language.
Now. We will discuss Arts courses that are in 11th and 12th class-
Subjects in Arts Stream After 10th
Economics
Political science
English
History
Geography
Psychology
Music
Home science
Physical education
Computer science
Public administration
Fine arts
Mathematics
Sociology
Hindi
These are not all the courses listed above. Some of them are under the 'optional subjects' category. You have to select some of these courses.
---
Based on your interest to pursue throughout 11th and 12th. Also, you must familiar with the fact that your career depends on the courses you have chosen. So, choose carefully.  Now, let's move to:-
Professional Courses After 10th
BA (Bachelor of Administration)
History and Archaeology
Theater
Hindi
Finance
Literature
Humanities
Philosophy
Music
Yoga and Naturopathy
Tourism
Hotel Management
Journalism and Mass Communication
Library Science
Applied Science
Fine Arts
Home Science
Interior Designing
Psychology
Animation and multimedia
Bachelor Degree in Economics
Technical Courses
You can do technical courses after 12th Arts if you love spending time and dealing with machines.
Management Courses
Management courses are those courses that are always on demand and It's like an evergreen course with a variety of jobs.
Students who are not interested in traditional courses can go with Management courses. So, let's have an eye on some Management courses-
BBA (Bachelor of Business Administration)
BMS (Bachelor of Management Studies)
Integrated BBA + MBA program (5 years)
BHM (Bachelor of Hotel Management)
Retail Management
Physical Education Courses
Bachelor of Physical Education
Diploma in Yoga Education
Designing Courses
Many students have good skills in design. They may end up choosing these designing courses when you apply for a job it doesn't matter from which stream you are they just need talent.
Bachelor of Interior Designing
Furniture and Interior Design Course
Bachelor of Design (leather and Accessory)
Bachelor of Textile Design
Law Courses
After 12 the Arts, interested students can go for an integrated course which lasts 5 years. Some of the well-known courses are-
Fashion Courses
Bachelor of Fashion Design and Technology
Bachelor of Fashion Communication
Teaching Courses
B.El.Ed (Bachelor of Elementary Education) (4 years)
Diploma in Elementary Education
B P.Ed (Bachelor of Physical Education)
B.Ed (Primary teachers training course)
Note: These are not all the courses that you can do after 12th. there are many more courses, degrees, and certificates out there. These are just some of the popular courses mentioned above.
So, finally, students have a long and detailed list of courses. Now, you can choose and pursue the degree/ diploma/certificate of your interest.
Top 10 Courses After 12th in Commerce Stream
The arts stream offers you many interested and in-demand courses through which you can expect a good job experience and a good package too.
Suggestion
In last, I would like to suggest that sometimes we think that we are perfect in this field. We can pursue our schooling or degree in this stream(commerce, Arts and Science) but in the middle. We think that we are not on the right track.
So, at that time you won't be able to bounce back. So, even you are too confident. you must at least go through some counseling sessions and field trips. It would surely help you to find yourself more.              Source
I hope you find something informative. Also, read: How to choose the right career option
Is arts Stream After 10th is a good career option?
Yes, the arts stream after 10th is totally a good career choice for all the people who are interested in pursuing their career in the Arts stream. It has a long list of interesting fields you can go with.
What are the best subjects in Arts Stream after 10th?
There are many courses available in the arts stream like – Politics, Economics, History, Psychology, English, Hindi and many more. It totally depends on your interest and field of study because not every person has the same favorite subjects and courses available in any stream.
What can I do After having courses in Arts Stream?
Well, there are many fields you can join to have a better career or a career you have dreamt of. Sone of them is – Lawyer, Journalist, Management roles, Fashion designer, product manager, Digital Marketing, etc. So, there is a long list of courses in arts stream after 10th.